January 2016 to December February 2017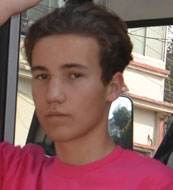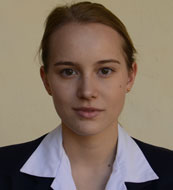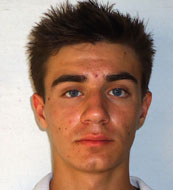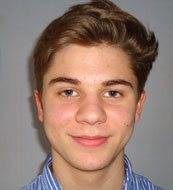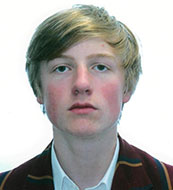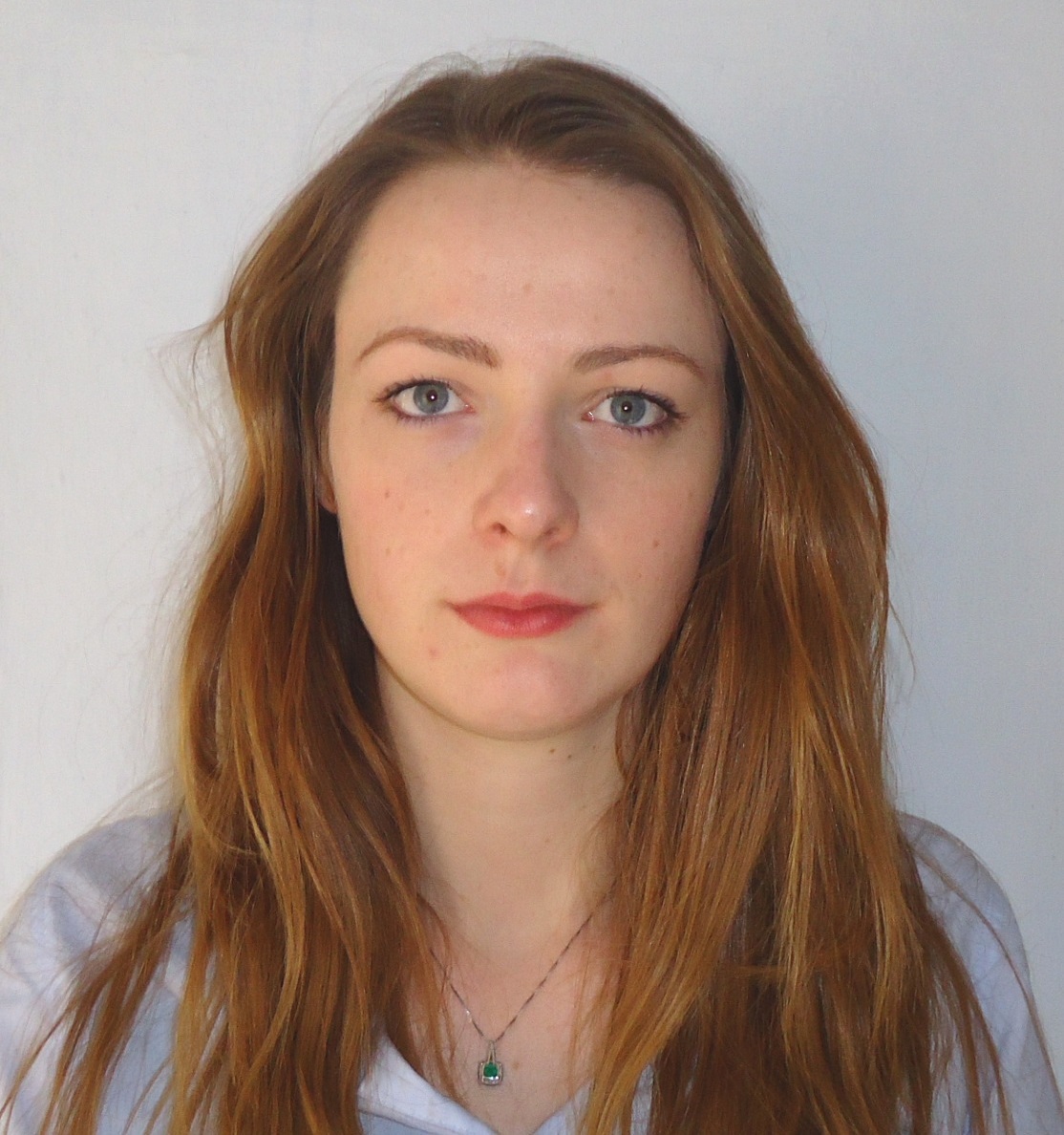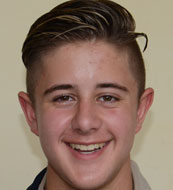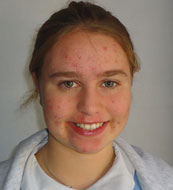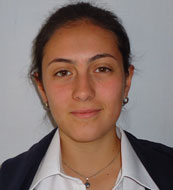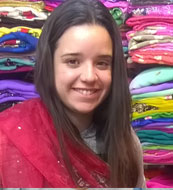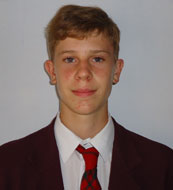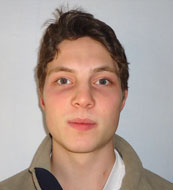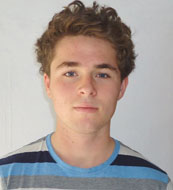 Round Square Student Exchange (Outgoing)
| | | |
| --- | --- | --- |
| 1 |   Amaan Chandurwala  | Stiftung Louisenlund, Germany |
| 2 |   Ritvik Beohar , X-CIE  | St. Stithians Boys' College, South Africa |
| 3 |   Aditya Mundhra , X-F  | St. Philips College, Australia |
| 4 |  Shaily Choudhary , X-D, | St. Stithians Girls' College, South Africa |
| 5 | Ansh Anand , IX-CIE , | The Hotchkiss School, USA |
| 6 | Rajvir Modi, IX-CIE , | Deerfield Academy, USA |
RS Group Exchange (Outgoing)
05 students and one teacher attended exchange program at Woodleigh School, Australia which was scheduled from April 25 - May 8, 2016. They also attended Sydney tour from April 22 – 25, 2016.

RS Group Exchange (Incoming)
A group of 6 students and 02 adults from Woodleigh School, Australia was on RS Group exchange to DC from September 16 – September 27, 2016
Round Square Student Exchange (Incoming)
| | | |
| --- | --- | --- |
| 1 |  Paula Larrabure Arnaiz  | Markham College, Peru |
| 2 |  Carl Frederik Henri Witthoefft   | Stiftung Louisenlund, Germany |
| 3 | Xavier Theo Quinn   | The Athenian School, California |
| 4 | Joshua Casey | St Stithians Boys' College, South Africa |
| 5 | Dillon Kerr | St. Stithians Girls' College, South Africa |
| 6 | Chante Du Preez | Deerfield Academy, USA |
| 7 | Finnian Colley | Scotch Oakburn College, Australia |
| 8 | Kate Judith Levy | St. Cyprian's School, South Africa |
| 9 | Isabella Jacqueline Frances Ford (GAP) * | St. Edmund's School Canterbury, UK |
| 10 | Wells Harris Burrelss (GAP) | Groton School, USA |
| 11 | María José Saavedra | Colegio Los Nogales, Colombia |
| 12 | Elias Quentell | Stiftung Louisenlund, Germany |
| 13 | Sebastian Charles Barrett | Scotch College, Australia |
Exchanges Students on round square exchange (Outgoing)
| | | |
| --- | --- | --- |
| 2005 | Adeeba Ansari | The Indian School, Oman |
| 2005 | Abhishek Jivrag | The Indian School, Oman |
| 2005 |  Vijitraj Rishi | Mowbray College, Australia |
| 2006 | Garima Agarwal | Ivanhoe Grammar School, Australia |
| 2006 | Nainy Seth | The Markham College, Peru |
| 2006 | Sunaina Shahra | The Markham College, Peru |
| 2006 | Ahzam Husain | St. Philip's College, Australia |
| 2006 | Himani Lohia | Appleby College, Canada |
| 2006 | Nishant Makhijani | Lakefield College School, Canada |
| 2007 | Deeppriya Kejriwal | Hotchkiss School, USA |
| 2007 | Sauhard Bindal | Bridge House School, South Africa |
| 2007 | Siddharth Gupta | Bridge House School, South Africa |
| 2007 | Parv Agrawal | The Regent's School, Thailand |
| 2007 | Urvazi Elavia | The Regent's School, Thailand |
| 2007 | Ishita Kothari | the Markham College, Peru |
| 2007 | Sakshi Jain | MLC School, Australia |
| 2007 | Tanvi Jain | MLC School, Australia |
| 2007 | Garima  Ramani | Rothesay Netherwood School, Canada |
| 2007 | Salaj Newatia | Chadwick School, USA |
| 2007 | Abhinav Sureka | St. Philip's College,  Australia |
| 2007 | Prachi Mandloi | Billanook College, Australia |
| 2008 | Dhruv Premani | The  Armidale School, Australia |
| 2008 | Nikhil Kela | Bishop's College School, canada |
| 2008 | Archit Kothari | the Markham College, Peru |
| 2008 | Palak Agrawal | the Markham College, Peru |
| 2008 | Harshveer Jain | The Southport School, Australia |
| 2008 | Shantanu Karmarkar | St. Stithians Boys' College, SOUTH AFRICA |
| 2008 | Shreya Surana | Appleby College, Canada |
| 2008 | Parika Singh | The Hotchkiss School, Usa |
| 2008 | Nishith Maheshwari | the Regent's  School, Thailand |
| 2008 | Disha Gursahaney | New  England Girls' School, Australia |
| 2008 | Siddhant Kuthiala | Strathcona-Tweedsmuir School, Canada |
| 2008 | Arun Varghese  | Chadwick School, USA |
| 2008 | Hirni Desai | Stiftung Louisenlund, Germany |
| 2008 | Aman Jain | The Indian High School, UAE |
| 2008 | Akash Jethwani | The Indian High School, UAE |
| 2008 | Shashwat Shekhar | The Assam Valley School, india |
| 2008 | Leonard Henry | The Assam Valley School, india |
| 2008 | Riddhi Lunkad | L'Ermitage, France |
| 2008 | Hansu Nahar | L'Ermitage, France |
| 2009 | Aashna Gajra | New  England Girls' School, Australia |
| 2009 | Nitika Budhrani | St. Philip's College, Australia |
| 2009 | Radhika Goyal | St. Philip's College, Australia |
| 2009 | Kushagra Agrawal | the Armidale School, Australia |
| 2009 | Yash Bhargava | Strathcona-Tweedsmuir School, Canada |
| 2009 | Hiresh Suvarna | Stiftung Louisenlund Germany |
| 2009 | Rhea Sanghi | Chadwick School, USA |
| 2009 | Kriti Charupa | the Regent's School, Thailand |
| 2009 | Siddharth Waghmare | St. Stithians Boys' College, South Africa |
| 2009 | Shivani Bagani | Sedbergh School, Canada |
| 2009 | Tanvi Juneja | Ecole Alsacienne, France |
| 2009 | Siddhant Waghmare | Ecole Alsacienne,  France |
| 2009 | Shambhavi Shukla | The Indian High School, UAE |
| 2009 | Mitali Amin | The Indian High School, UAE |
| 2009 | Ravin Jain | The Indian High School, UAE |
| 2009 | Anamica Jain | Appleby College, Canada |
| | | |
| --- | --- | --- |
| 2010 | Khyati Kakwani | Lakefield College School, Canada |
| 2010 | Bhavik Gandhi                               | Bridge House School, South Africa |
| 2010 | Saloni Bindal | Chadwick School, USa |
| 2010 | Sakshi Gupta | Appleby College, Canada |
| 2010 | Kartik Bhargava | Sedbergh School, Canada |
| 2010 | Nirbhayraj Singh Jhala | Schule Birklehof, Germany |
| 2010 | Preeat Sethi | The Markham College, Peru |
| 2010 | Augustus Henry | Abbotsholme School, England |
| 2010 | Leonard Henry | Strathcona-Tweedsmuir School, Canada |
| 2010 | Rohan Matta | Ecole  Alsacienne, France |
| 2010 | Aayush Gupta | Ecole  Alsacienne, France |
| 2010 | Swati Mandloi | Schule Schloss Salem, Germany |
| 2010 | Himanshi Goomber | St. Philip's College, Australia |
| 2010 | Rishika Maheshwari | Cate School, USA |
| 2010 | Vinay Jain | L'Ermitage, France |
| 2010 | Shashwat Shekhar | Stifftung Louisenlund, Germany |
| 2010 | Siddhant Vyas | Landheim Schondorf, Germany |
| | | |
| --- | --- | --- |
| 2011 | PRANEET SAHNI  | GORDONSTOUN SCHOOL, SCOTLAND |
| 2011 | SABRINA DESAI | LOWER CANADA COLLEGE, CANADA |
| 2011 | SABIYA SHEIKH | LOWER CANADA COLLEGE, CANADA |
| 2011 | SACHI SIMLOT | THE MARKHAM COLLEGE, PERU |
| 2011 | KOPAL AIREN | SCHULE SCHLOSS SALEM, GERMANY |
| 2011 | KOPAL SETH | STANFORD LAKE COLLEGE, SOUTH AFRICA |
| 2011 | SIDDHANT PATEL | STIFFTUNG LOUISENLUND, GERMANY |
| 2011 | RASHNA ELAVIA | THE REGENT'S SCHOOL, THAILAND |
| 2011 | AVNI KARAN | ST. PHILIP'S COLLEGE, AUSTRALIA |
| 2011 | PRANITI SIMLOT | BRIDGE HOUSE SCHOOL, SOUTH AFRICA |
| 2011 | KUBER BAGANI | SCHULE BIRKLEHOF, GERMANY |
| 2011 | KRISHNESH BAPAT | ROTHESAY NETHERWOOD SCHOOL, CANADA |
| 2011 | DEEPAN GOYAL | THE ARMIDALE SCHOOL, AUSTRALIA |
| 2011 | SHILPIKA  GANERIWALA | ST. STITHIAN GIRLS' COLLEGE, SOUTH AFRICA |
| 2011 | POOJA LADDHA | BUNBURY CATHEDRAL GRAMMAR SCHOOL, AUSTRALIA |
| 2011 | RISHABH MODI | ST. STITHIANS BOYS' COLLEGE, SOUTH AFRICA |
| 2011 | NANDINI BANSAL | CATE SCHOOL, USA |
| 2011 | VARUN MITTAL | STANSTEAD COLLEGE, CANADA |
| 2012 | Shivika Vaidh | St. Philip's College, Australia |
| 2012 | Purusharth Singh | The Armidale School, Australia |
| 2012 | Aaisha Ansari | The Regent's School, Thailand |
| 2012 | Kunj Bansal | Rothesay Netherwood School, Canada |
| 2012 | Himanshu Dighavkar | Appleby College, Canada |
| 2012 | Abhishu Patel | Stifftung Louisenlund, Germany |
| 2012 | Raaghav Gagrani | Schule Birklehof, Germany |
| 2012 | Ridheshwar Singh |  Landheim Schondorf, Germany |
| 2012 | Avni Goyal | Gordonstoun School, Scotland |
| 2012 | Dhruv Singh | Gordonstoun School, Scotland |
| 2012 | Aishwarya Mahajan | Stanford Lake College, South Africa |
| 2012 | Malvika Kasliwal | Bridge House School, South Africa |
| 2012 | Rituparna Singh | St. Stithians Girls' College, South Africa |
| 2012 | Kartikeya Jaiswal | St. Stithians Boys' College, South Africa |
| 2012 | Sanya Dhanani | Cate School, USA |
| 2012 | Vedant Kedia | Saint Andrew's School, USA |
| 2012 | Adarsh Bindal | King's Academy, Jordan |
| 2012 | Raghav Sanghi | Enka SchoolS, Turkey |
| 2012 | Prakhar Mehta | The Markham College, Peru |
| 2012 | Ashutosh G Desai  | The Hotchkiss School, USA |
| 2013 | Gehna Modi  | Saint Andrew's School,  USA |
| | | |
| --- | --- | --- |
| 2013 | Namrata Nair  | The Athenian School, USA |
| 2013 | Gaurav Varma | The Armidale School, Australia |
| 2013 | Gauri Varma | New  England Girls' School, Australia |
| 2013 | Shantanu Sharma  | The Regent's School, Thailand |
| 2013 | Samartha Narang  | Westminster School, Australia |
| 2013 | Raagini Singh Panwar  | Gordonstoun School, Scotland |
| 2013 | Viraj Govindani | Rothesay Netherwood School, Canada |
| 2013 | Tanvi Kela | Appleby College, Canada |
| 2013 | Janvi Kakwani  | Strathcona-Tweedsmuir School, Canada |
| 2013 | Subhadra Goyal | St. Philip's College, Australia |
| 2013 | Shailee Mehta  | St. Stithians Girls' College, South Africa |
| 2013 | Sakshi Rathore | Colegio Anglo Colombiano, Colombia |
| 2013 | Purva Agarwal | Bridge House School, South Africa |
| 2013 | Nakul Patwa | Enka Schools, Turkey |
| 2013 | Kritika Beohar | Stiftung Louisenlund, Germany |
| 2013 | Sagar Surana | St. Stithians Boys' College, South Africa |
| 2013 | ARCHIT AGRAWAL  | the Markham College, Peru |
Students on round square Exchange to the Daly College - (INCOMING)
2005
Om Dolasia
Mowbray College, Australia
2006
Andrea Noriega
The Markham College, Peru   The Markham College, Peru  
2006
Maria  Fernanda Gago
2006
James   Maxwell
Lakefield College School, Canada  
2006
Yashoda Singh
Appleby College, Canada  
2007
 Mariana  LizarzaburuR
the Markham College, Peru  
2007
Claudia Peschiera
the Markham College, Peru  
2007
Isaak Hartley Richard
St. Philip's College, Australia  
2007
Janelle Marais
Bridge House school, South Africa  
2007
James Connally
Bridge House SCHOOL, South Africa  
2007
Amy Qingli Seo
MLC School, Australia,  
2007
Olivia Bailey
MLC School, Australia  
2007
Jessica Martin 
Billanook College, Australia  
2007
Camille Hamilton
Chadwick School, USA  
2007
Liza WinklEr
Schule Birklehof, Germany  
2007
Geoffrey  Hill
Strathcona-Tweedsmuir School,Canada  
2008
Sinamoana Horner
St.Philip's College, Australia  
2008
Joaquin Garcia
the Markham College, Peru  
2008
Susan Melisa Xu
the Markham College, Peru  
2008
 Ôdré Alexandra
Bishop's College School, canada  
2008
Pit Colin Buck
Stiftung Louisenlund, Germany  
2008
Sunny Greig
The Armidale School, Australia  
2008
Oluwamuyiwa Abolarin
Strathcona -Tweedsmuir School, Canada  
2008
Abbie Frances Buckman 
(GAP)
The Hotchkiss School, USA  
2008
Sharon Martin 
St. Philip's College, Australia  
2008
Max Rechberg
Stiftung Louisenlund, Germany  
2008
Megan Herring
Bishop's College School, canada
2008
Saloni Saraogi
the Indian School, oman
2009
Adrian  LEMAIGRE
cole Alsacienne, France
2009
Gabrielle Marechaux 
Ecole Alsacienne, France>
2009
Juanita  Parra  (GAP)
Colegio Anglo Colombiano, Colombia
2009
Laura Bulbena  (GAP)
Colegio Anglo Colombiano, Colombia
2009
Andrea Gaviria
Colegio Anglo Colombiano, Colombia
2009
Amit Garg
The Regent's School, Thailand
2009
Elizabeth  Gale
Chadwick School , USA
2009
Jessica Graham
New England Girls' School, Australia 
2009
Grace Tuisku
Ivanhoe Grammar School, Australia
2009
Caroline Dott
St Stithians Girls' College, South Africa
2009
Jazmine  Rosart
Appleby College, canada
 2010
Teraleigh Stevenson
Lakefield College School, Canada  
2010
Gemma  Bonanni
St. Philip's College, Australia  
2010
Diaz Jhonattan
The Markham College, Peru  
2010
 Melanie Samama
Ecole Alsacienne, France  
2010
Rose  Colin
Ecole Alsacienne, France  
2010
Valérie Herring
Schule Schloss Salem, germany  
2010
Alexis Lazareff
Ecole Alsacienne, France  
2010
Antonio Jaramillo (GAP)
Colegio Anglo Colombiano, Colombia  
2010
Alexx Temena
Cate School, USA  
2010
Ali  Poonja
Strathcona -Tweedsmuir School, Canada  
2010
Madeleine Sung
Chadwick School, USA  
2010
Collie Rachel (GAP
L'Ermitage, France  
2010
Noah Mosher
Rothesay Netherwood School, Canada  
2010
Bernhard Williams
Schule Birklehof, Germany  
2010
Puck  Holthuis
Bridge House School, South Africa  
2011
Alana Humes
Lower Canada College, Canada  
2011
Elizabeth McInnes
Lower Canada College, Canada  
2011
Berine Mijnster
Gordonstoun School, Scotland  
2011
Claudia R. Jara
The Markham College, Peru  
2011
Joseph Harvey
Stanstead College, Canada  
2011
Carolin Christ
Schule Schloss Salem, Germany  
2011
Aishwarya  Tilottoma
Chitttagong Grammar School, Bangladesh
2011
Joseph Sterling
Cate School, USA
2011
Tara  Poulton
St. Philip's College, Australia
2011
Claudia  Deken
St. Stithians Girls' College, South Africa
2011
Samantha  Oliver
Bunbury Cathedral Grammar School, Australia
2011
Lindy Joubert
Stanford Lake College, South Africa
2011
Khensani  Klerk
Stanford Lake College, South Africa
2011
Clara  Lamont
Gordonstoun School, Scotland
2011
Simon  Espinosa
Colegio Anglo Colombiano, Colombia
2011
Monica  Albornoz
Colegio Anglo Colombiano, Colombia
2011
Solo  Rudolf
Bridge House School, South Africa
2012
Antara Hannan
Chittagong Grammar School, Bangladesh 
2012
Devika Menon
the Indian School, Oman 
2012
Ran Kiyomi
Cate School, USA 
2012
Nyaradzo Cheryl Nyama
Standford Lake College, South Africa 
2012
Keagan Brown
St. Stithians Girls' College, South Africa 
2012
Antonia Mittermeier
Landheim Schondorf, Germany 
2012
Elizabeth Forsyth
Gordonstoun School, Scotland 
2013
Daya Indira Reinhardt
Stiftung Louisenhund, Germany 
2013
Gianluca Ambrosini
The Markham College, Peru 
2013
Aakarsh  Bhatnagar
The Island School, Hong Kong 
2013
Mohammedi
Chitttagong Grammar School, Bangladesh 
2013
Evangeline  Warren
The Hotchkiss School, USA 
2013
Kathryn  McLellan
Strathcona-Tweedsmuir School, Canada 
2013
Arielle  Levy
St. Philip's College, Australia 
Round Square GROUP EXCHANGES TO THE DALY COLLEGE (INCOMING)
2010
08 students and 03 teachers
Fern Hill School, Canada
2011
04 students and 02 teachers
Fern Hill School, Canada
2012
12 students and 2 teachers
Appleby College, Canada
2012
14 Students and 5 teachers
- Saint Andrew's School, Florida
- Fern Hill School, Canada
- St. John's-Kilmarnock School, Canada
2012
5 students and 1 teacher
Assam Valley School, Assam
2013
3 students and 2 teachers
Fern Hill School, Canada
2013
7 students and 2 teachers
Ivanhoe Grammar School, Australia
2013
5 students and 2 teachers
Appleby College Canada
2013
11 students and 1 teacher
Rajmata Krishna Kumari Girls' Public School, Jodhpur
ROUND SQUARE GROUP EXCHANGE FROM THE DALY COLLEGE (OUTGOING)
| | | |
| --- | --- | --- |
| 2005 | 22 students and 5 teachers | Canada |
| 2008 | 18 students and 2 teachers | Westminster School, Adelaide, The Ballarat Grammar School, Ballarat, The Brauer College, Warnambool  and the Ivanhoe Grammar School |
| 2009 | 21 students and 2 teachers | The Brauer College, Australia |
| 2011 | 9 Students and 1 teacher | Indian School, Salalah, Oman Mr. Rakesh Nagpal |
| 2012 | 10 students & 1 teacher | Assam Valley School, Assam Mr. Aabid Hussain Khan |
REPORT ON EXCHANGE TO ST.CYPRIAN'S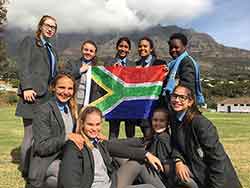 Dankie Kaapse dorp om my die versteekte kant van myself te verken.
(Thank you Cape Town for making me explore the hidden side of myself)
My 2 months exchange to St. Cyprian's school, Cape Town, South Africa really helped me in realising how to live this life to the fullest! With my bags filled with Indian food, necessities and lots of excitement, I had left for Cape Town on 16th of April, 2017. When I reached Cape Town, I was so happy to meet my host family and was so fascinated by seeing the breathtaking beauty of the 'Cape of good hope'. On my first day of school, what impressed me the most was the way the students there made me feel comfortable and gave me a warm welcome to their school. The teachers made the classes really enjoyable and relatable for me by making me feel as a part of St. Cyps. There were two other exchange students with me from USA who helped me a lot in settling well in the boarding house. I was a boarder there and used to visit my host family only on weekends. Cape Town was a city which provided me with both natural and artificial beauty. The beaches were really beautiful and the Table Mountain was like an icing on the cake.
The African safaris are worth mentioning and the nature is really appreciative. The education system was far different from ours, but was easily adaptable. The activity in which I enrolled myself was community service which really made me realise how privileged I am. Helping the poor made me feel proud of myself. I used to think that meeting new people and making new friends is going to be a mission for me but South African people were so sweet and friendly that this thought was like a myth.
Unfortunately, time flew and my last day at St. Cyps had arrived. Goodbyes truly are the hardest but my goodbye was a promise to visit Cape Town and St. Cyps again. This experience made me a completely different person and changed me in a good way and made me feel more confident about myself and surely turned me into an extrovert.
I would like to thank the school for giving me this golden opportunity and would like to encourage everyone to go on such exchanges.
Pankhuri Muchhal XII – F