RS ZOOM Postcard
Round Square Zoom Postcard - Ashbury College, Canada
12 students and 1 teacher attended the Round Square Zoom Postcard hosted by Ashbury College, Canada. The theme of the postcard was "The Dangers of Social Media among Teens".
The conference kick started with immense zeal and excitement. The students were given a brief about the topic and then all the kids were sent to different baraza sessions, which were named after animals of Canadian origin. The students got to engage in conversations on various topics like Predators out there, Social Media and Advertisement, Expectations Vs Reality, Over Exposure to Social Media etc.
130+ students from 24 like minded schools around the world participated in the zoom postcard and exchanged their views. We learnt that rather than adopting other means, confronting the problem is a more appropriate solution.
This was indeed a well organized, thought provoking, and a memorable experience which is truly unforgettable!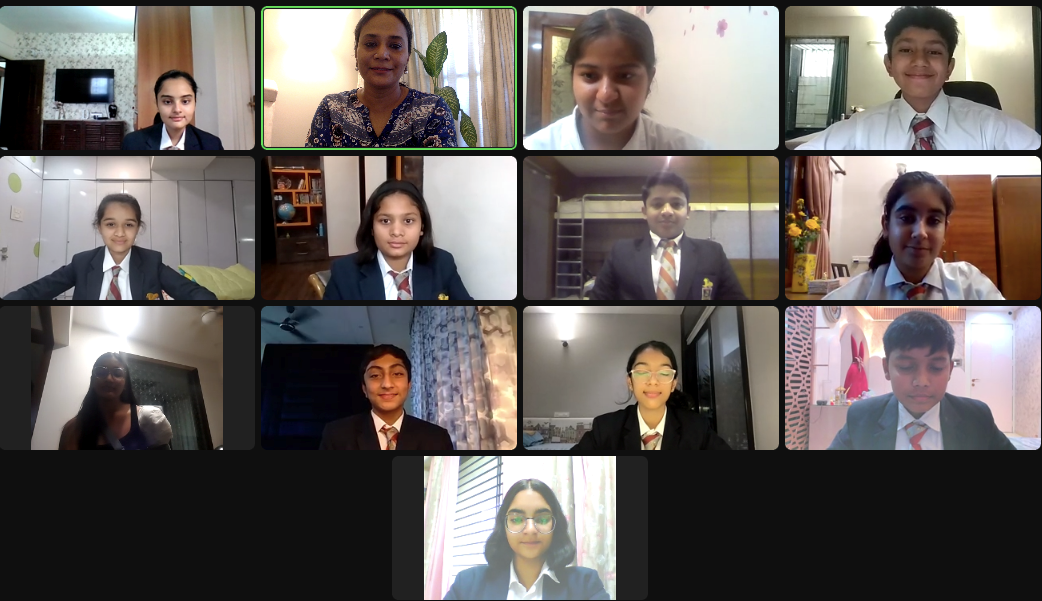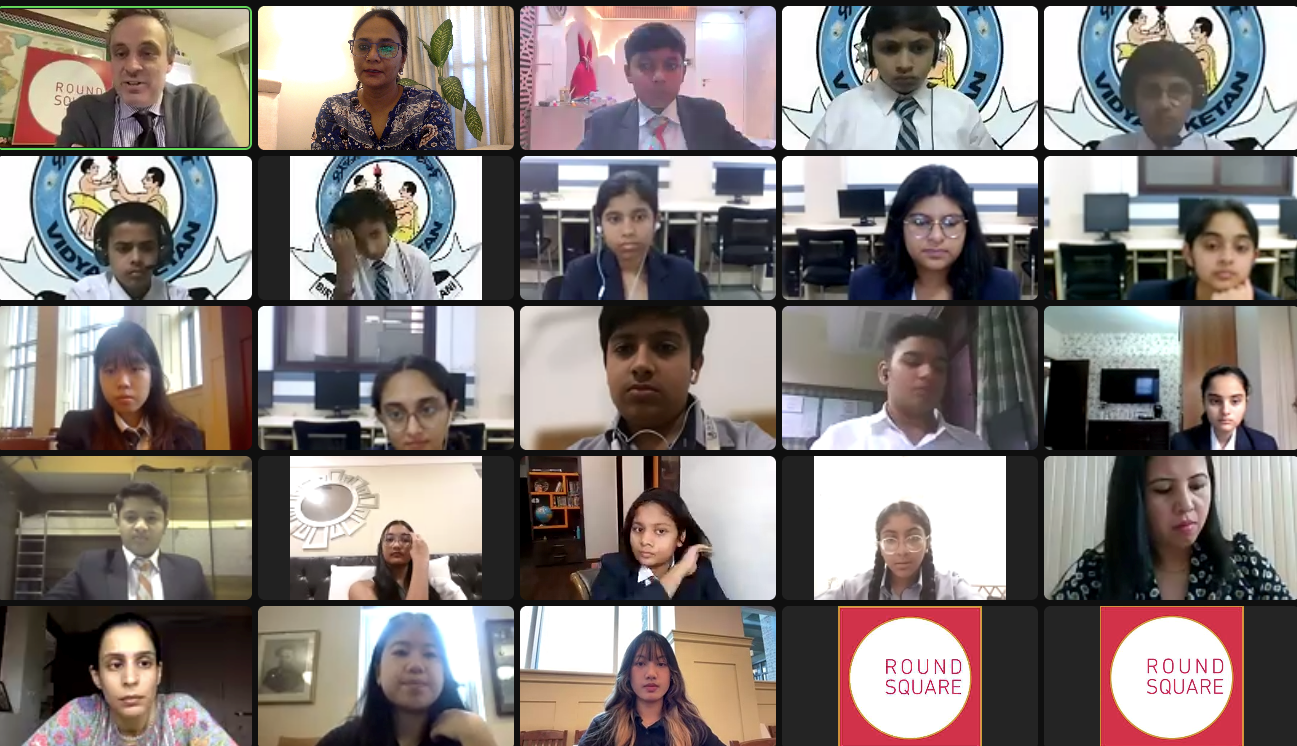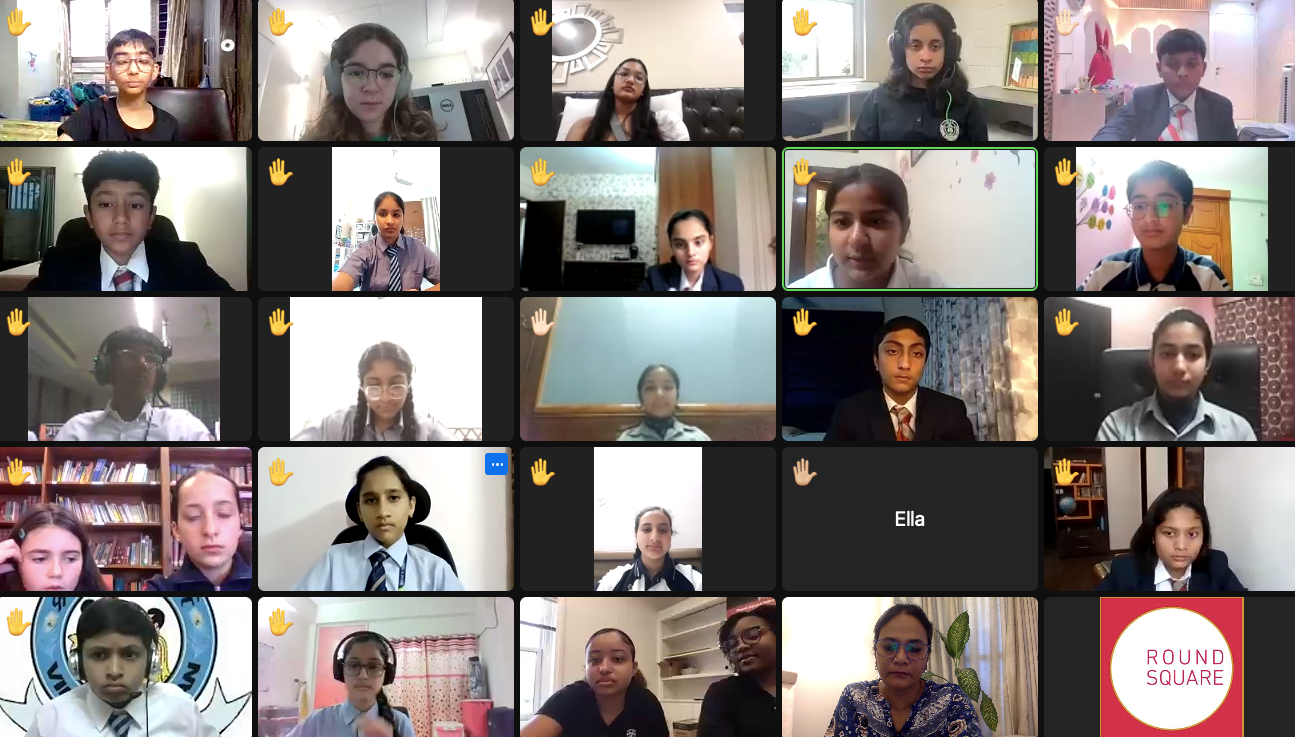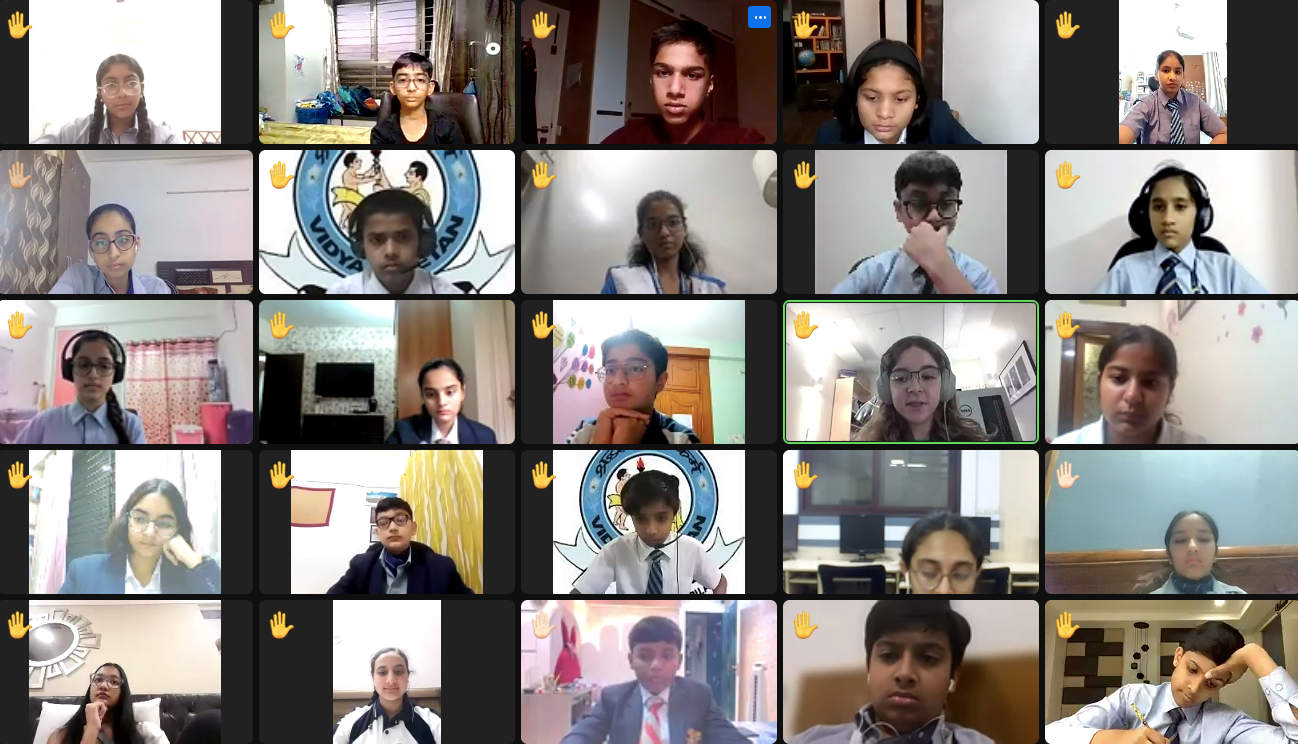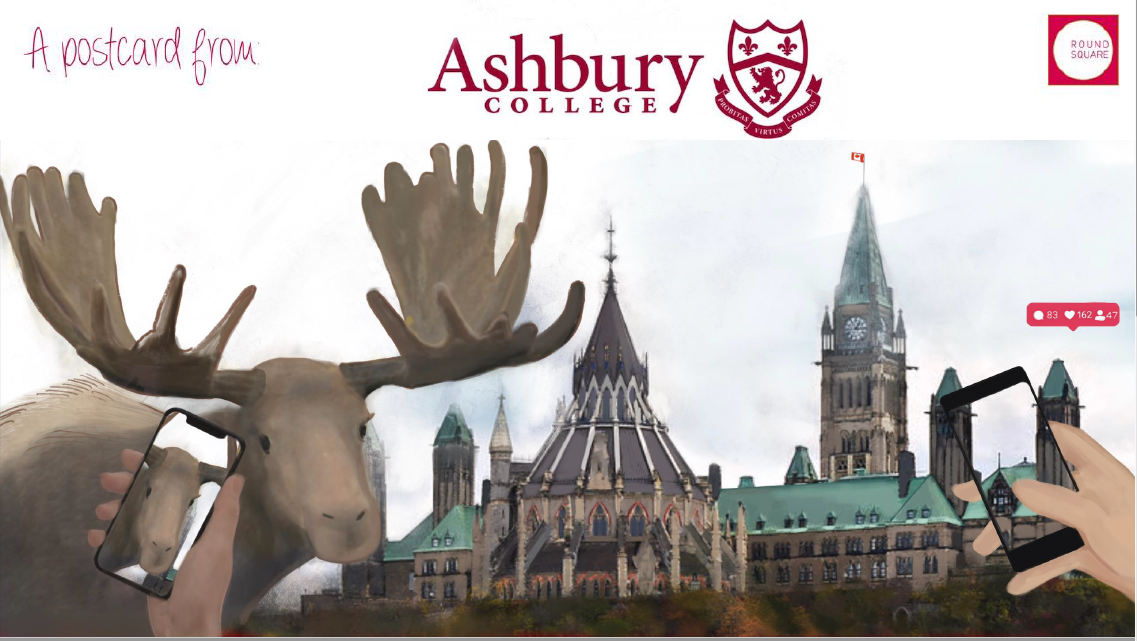 RS Zoom Postcard hosted by Kinross Wolarai School, Australia
Rishika Deshpande, Tanya Thareja and Vanshika Sangla took part in the RS Zoom Postcard organised by Kinroi Walorai School, Australia on 24th May along with 110 students from 19 schools around the world.
The theme of the conference was "Building Community Connections" The aim of the postcard was to allow students to connect with kids from different parts of the world and discuss how they could make their community better.
Students of DC proudly showcased the different Social Service Projects that DC takes part in including the Washroom Project, Eye Camp, Plantation Drive , Fundraisers, etc.
The importance of service to the society at a young age, the male:female and teacher:student ratios were discussed and students got to learn about various service projects going in schools around the world. Some examples - Volunteering at Old Age Homes, Hot Meal Drives and the promotion of the LGTBQIA+ community.
The conference ended on a constructive note as students brainstormed on a brand new social project they would like to start, discussed it's objectives, stakeholders and goals. It was a great experience to be part of it!!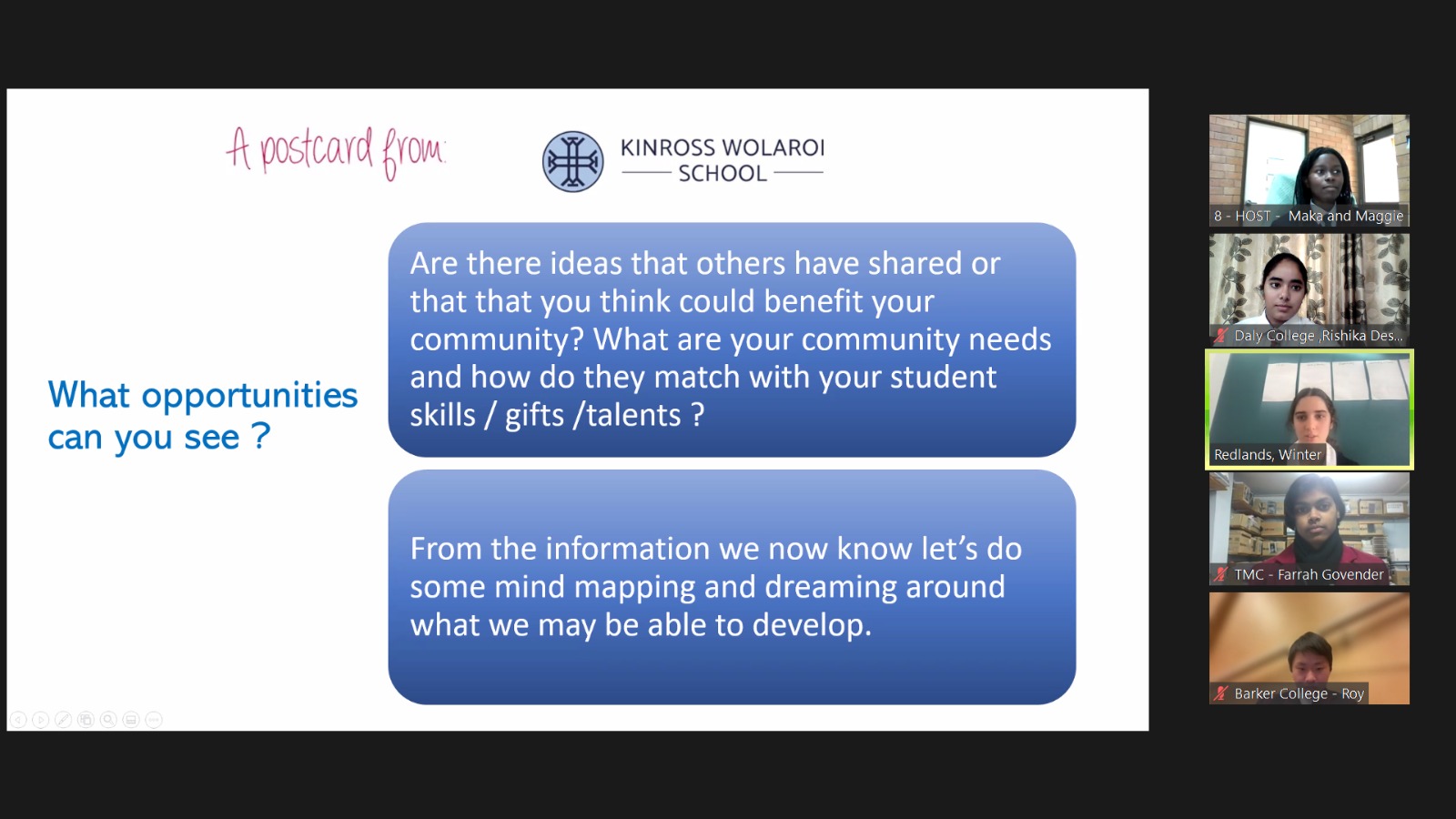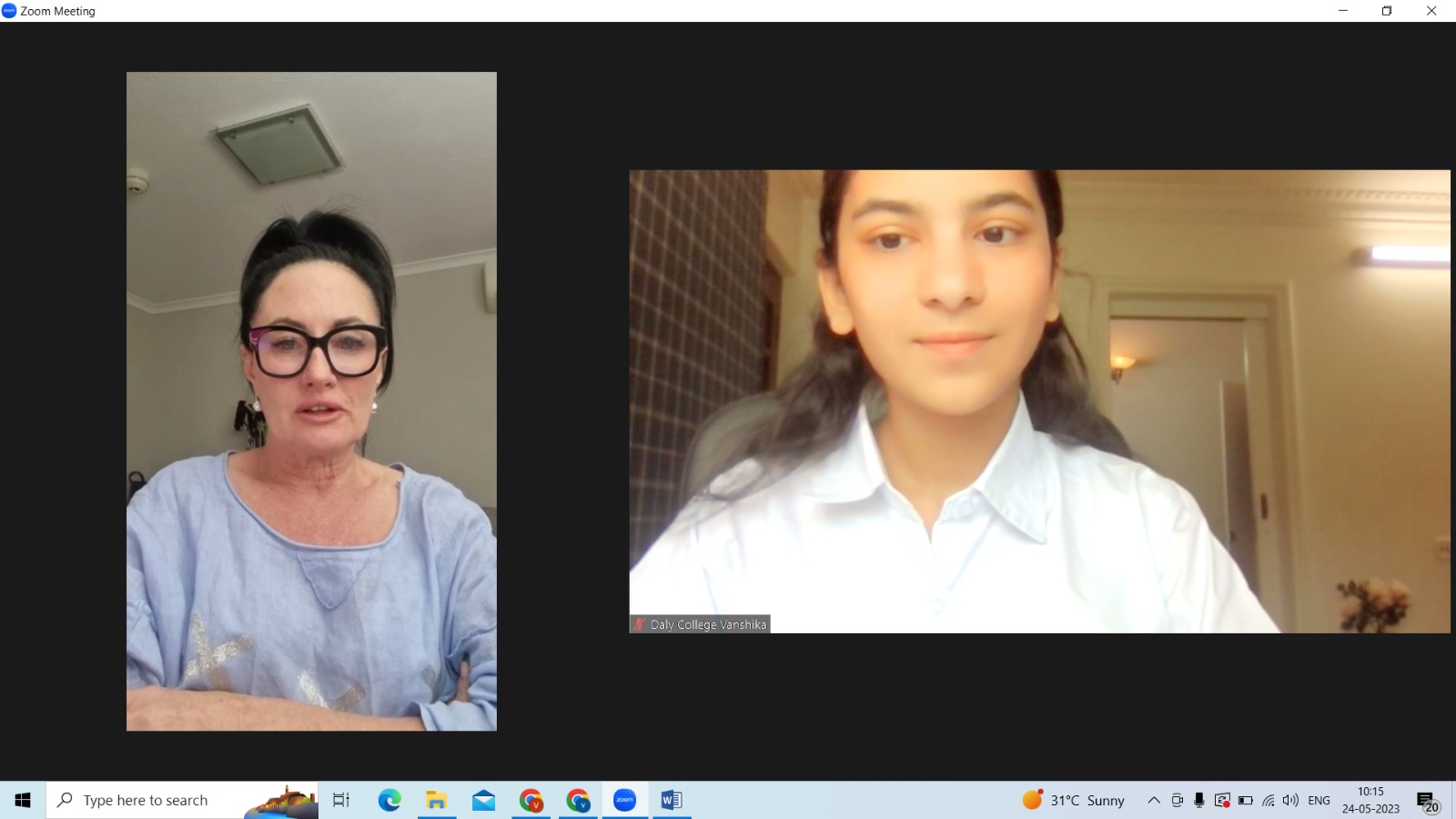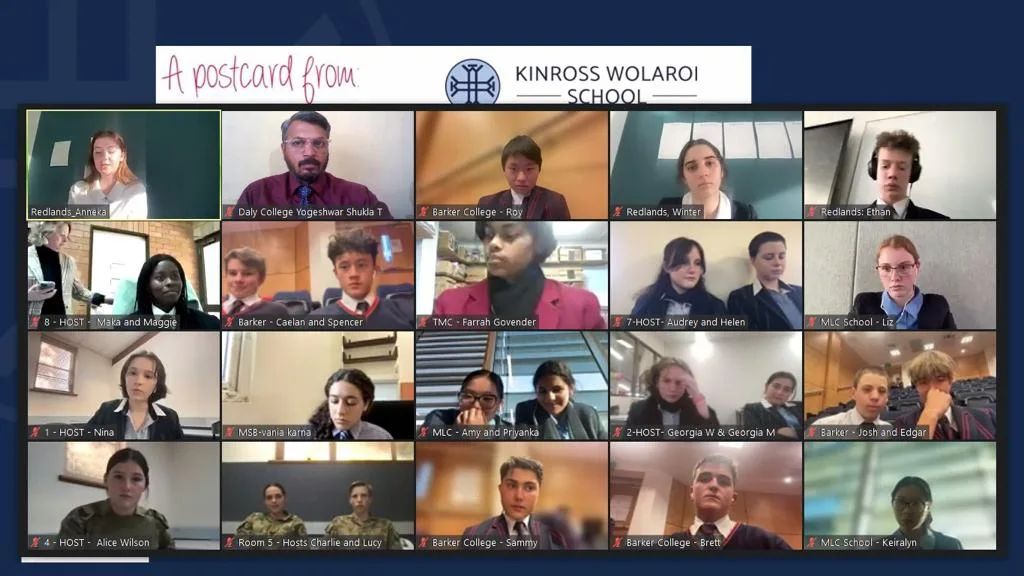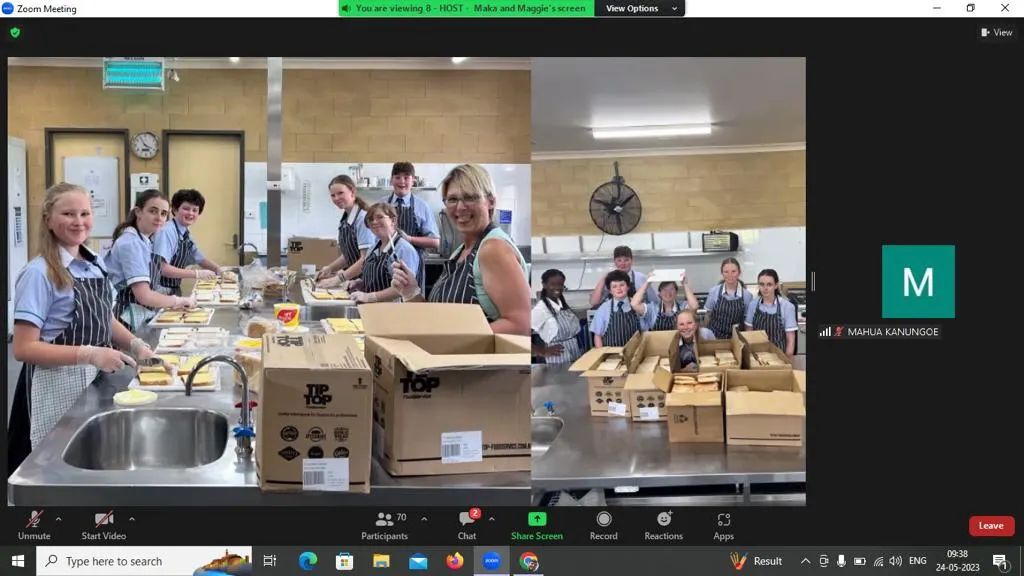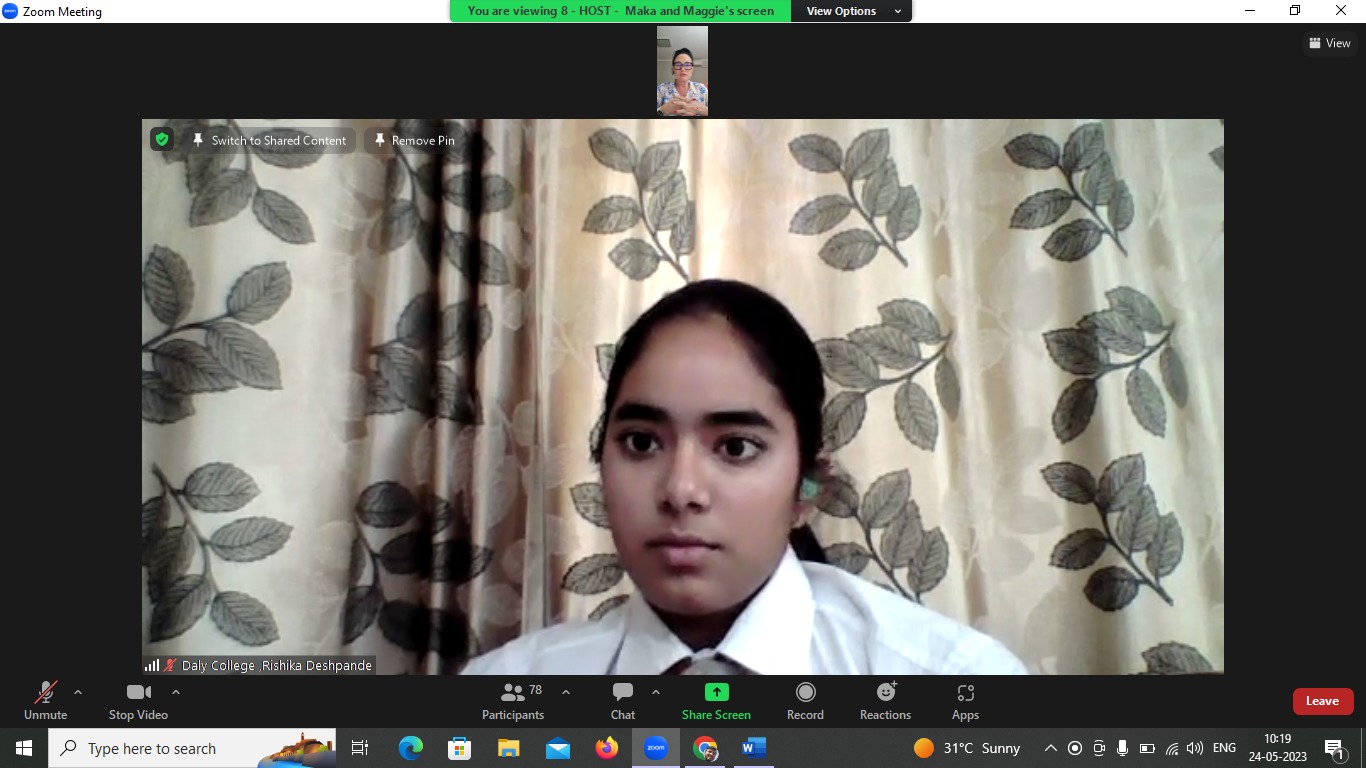 Round Square Zoom Postcard - Woodridge College and Preparatory, South Africa
On the 10th of May, 11 students and 1 teacher attended the Round Square Zoom Postcard hosted by The Woodridge College and Preparatory in South Africa.
The theme of the conference was "Outdoor pursuits, Adventure, Challenge and Me." The session started with the inspiring words of Mr. Billy Teeton, the keynote speaker. With the help of a slideshow, he showed us their beautiful campus. His words influenced us to push ourselves and come out of our comfort zone. He also asked us to take risks and not to be afraid. He further said, "Give yourself wings, fly higher and achieve your dreams!!" Nature is complex, explore it as much as you can, exploring will help you learn new skills.
In the breakout rooms, we had a fruitful discussions with students who were from all corners of the globe on various topics, like what is adventure and the elements of adventure. Some examples of elements are tenacity, communication, problem solving skills, discipline, determination, courage and teamwork.
Over 100 students, from 18 schools in 7 countries participated in the event.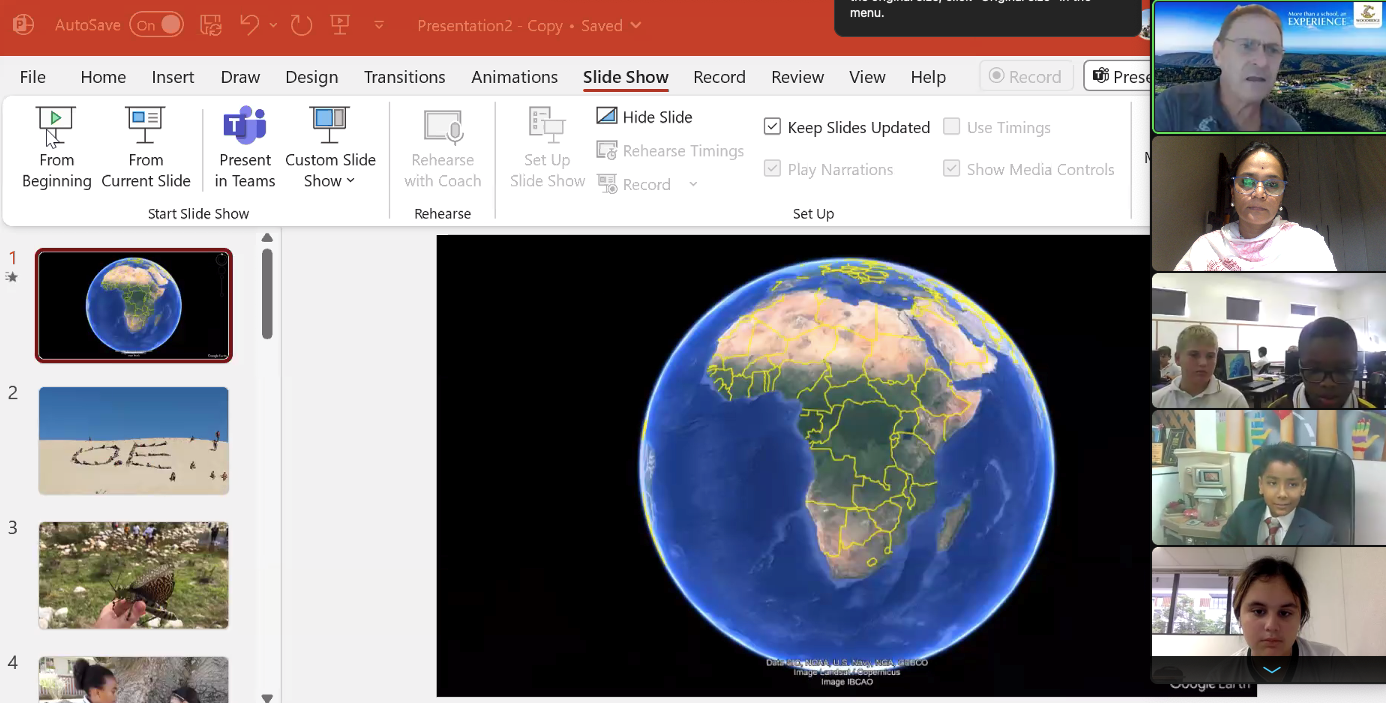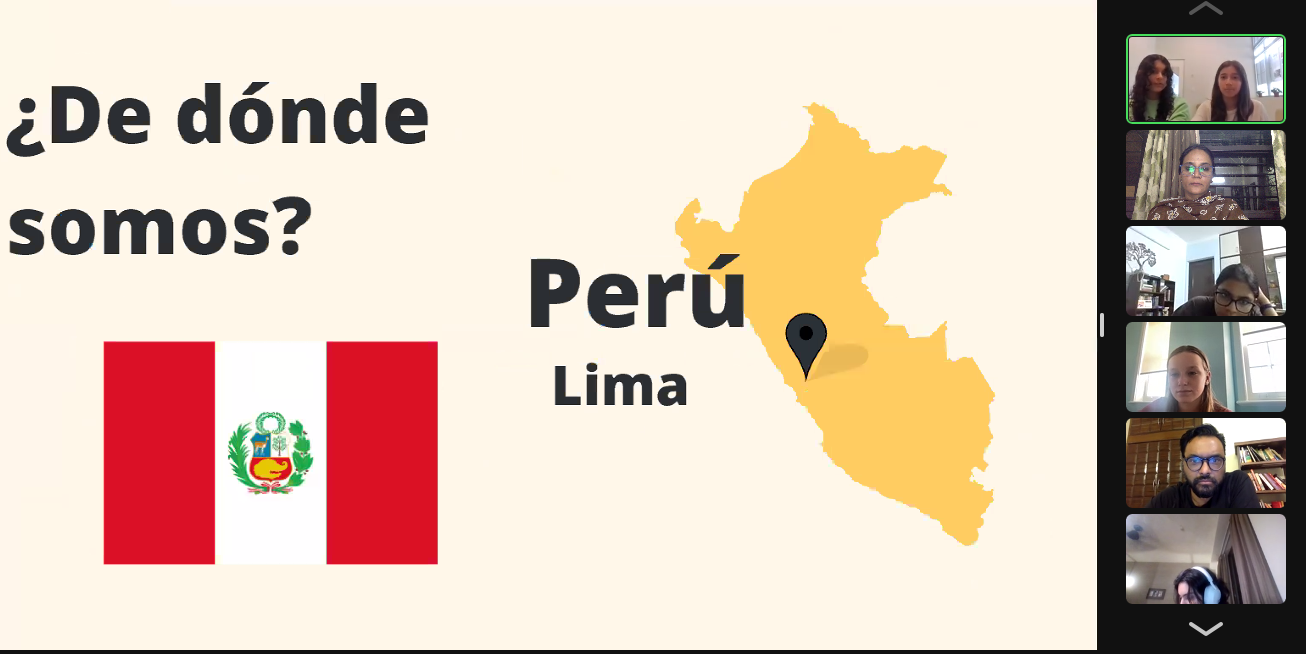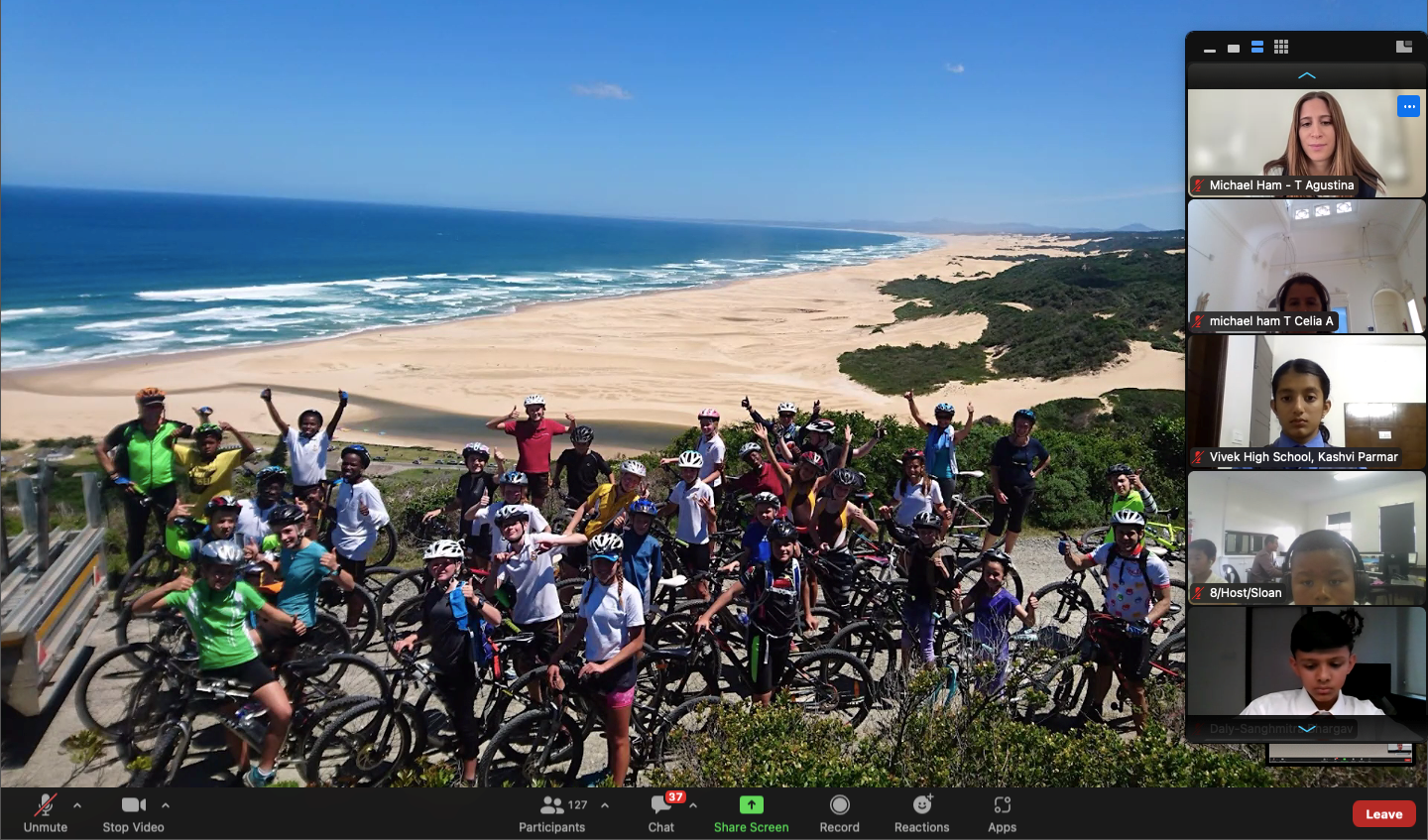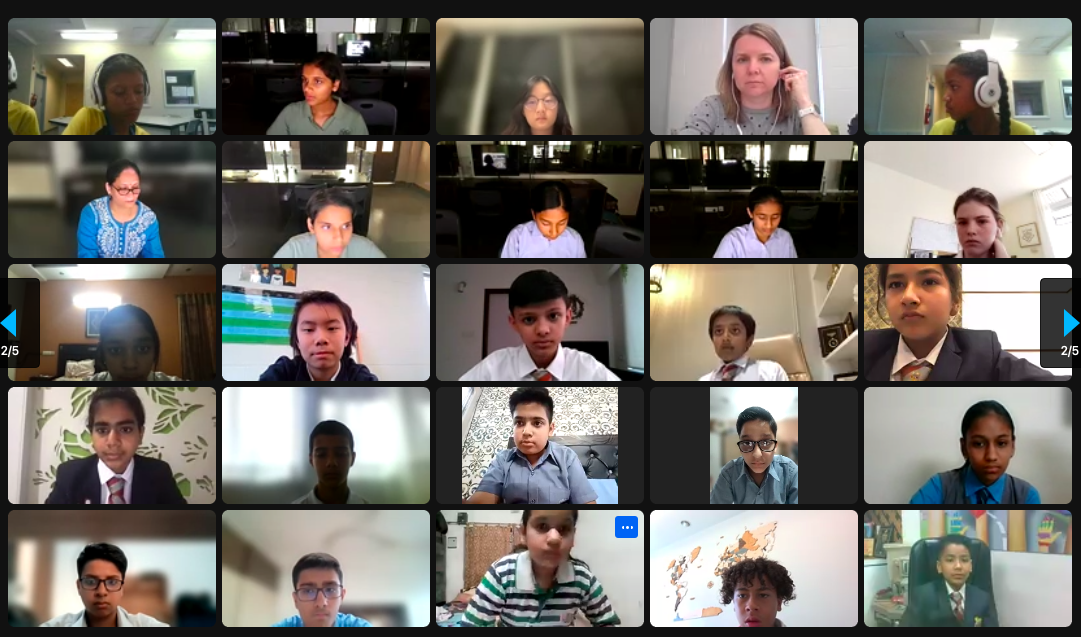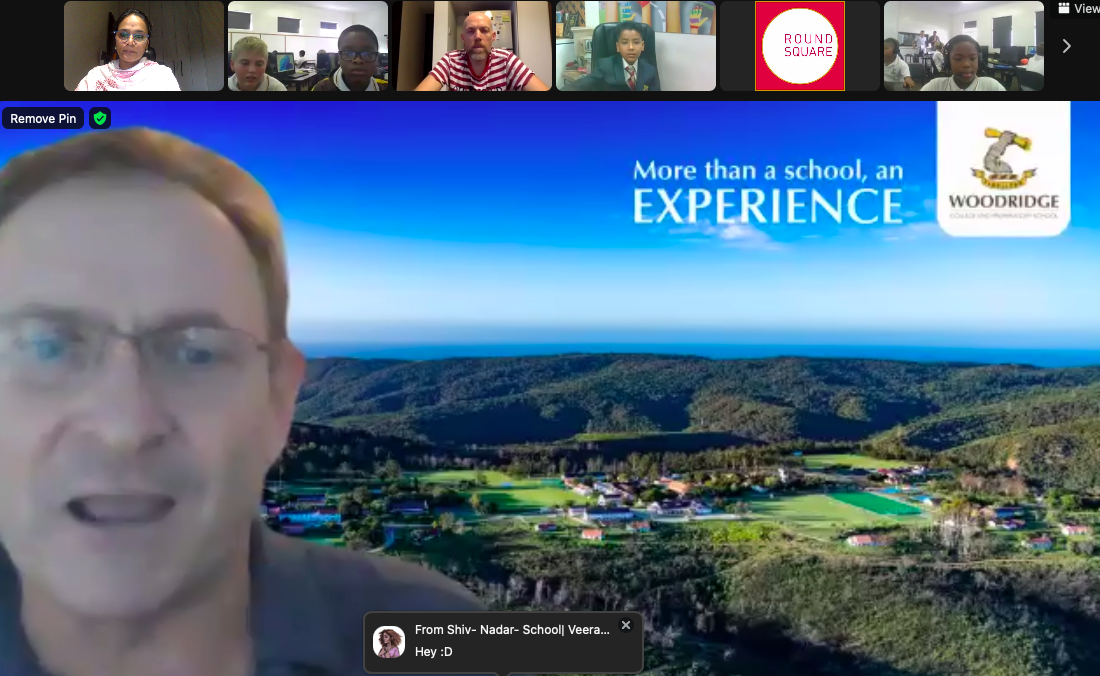 RS Spanish Language Lab
Five students and one teacher attended the language lab hosted by Aleph School in Peru. The host led the conversation in Spanish for students aged 14 years to 16 years. Spanish is spoken by over 400 million people world-wide. Learning a language other than your own mother tongue helps one to gain insight, understand each other's culture and expand your personal universe. This language lab was primarily for kids who are keen to practice and hone their language skills. The theme for the evening was 'Culture and Traditions'.